Pop'Up
Uses inertia-sensitive folding mechanism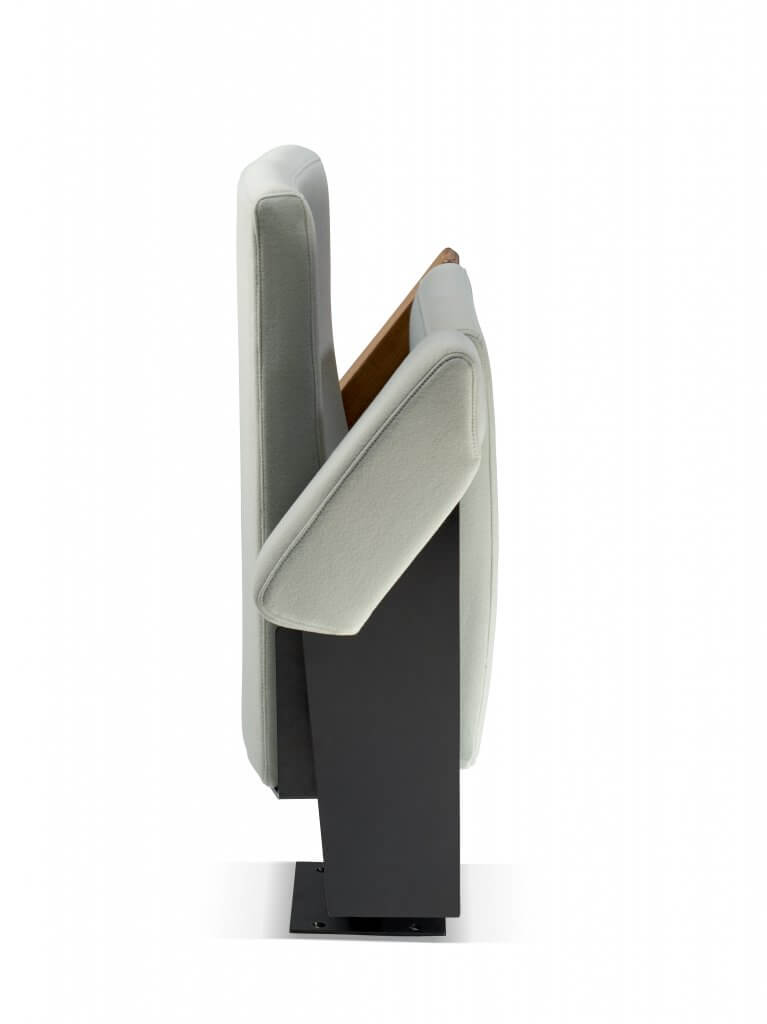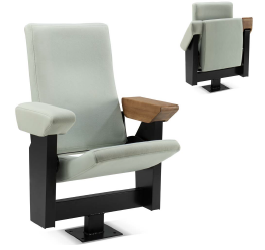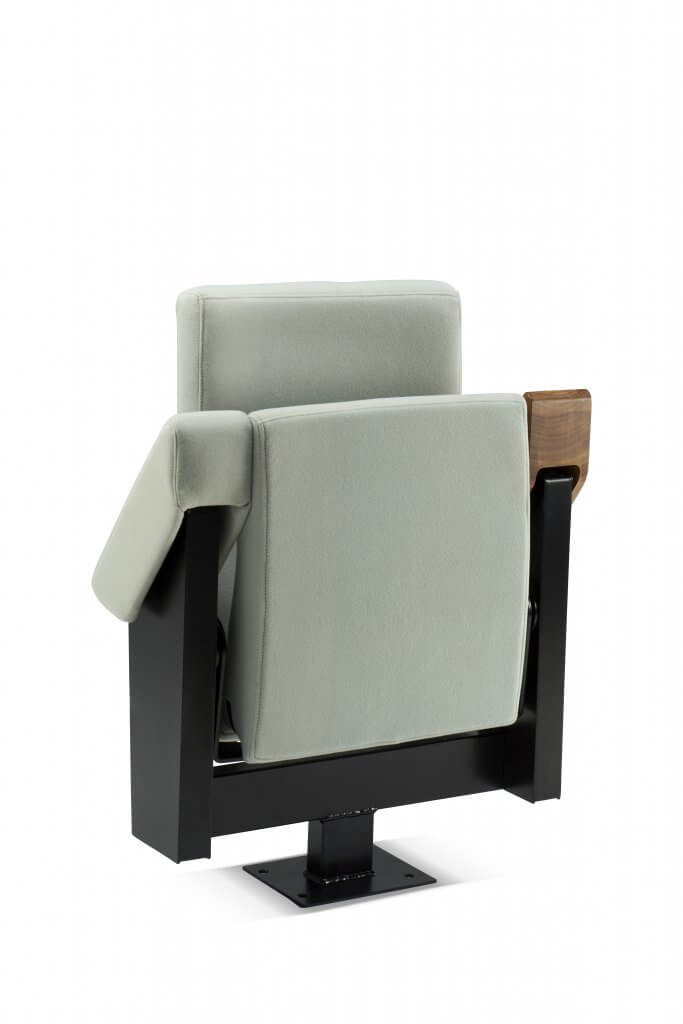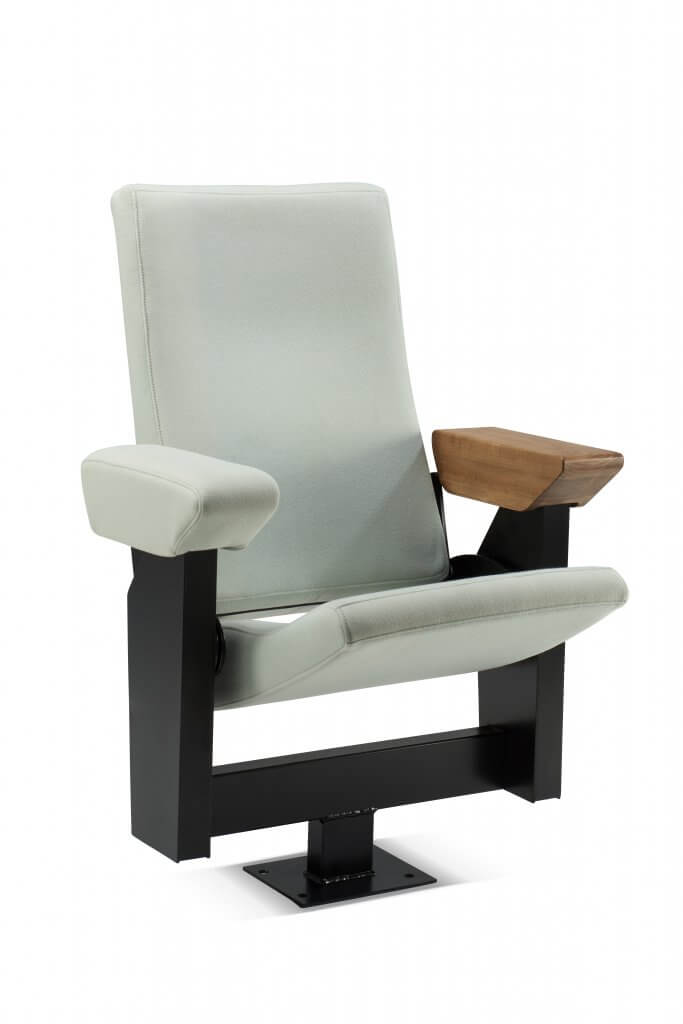 With inertia system

Fully customizable

Plain colour or pattern velvet
AN EXTREMELY COMFORTABLE CHAIR
The POP'UP is an extremely comfortable chair, despite its compact size. It uses very sophisticated technology and is easy to install. The metalwork carries a 10-year guarantee. Plain or colour-printed polyester covers can be chosen from the range. Quilted covers for seat pan and backrest Curved, ergonomic backrest. Armrest is shared between two chairs. Fixed seat pan. Central metal base.
When the seat is unfolded, the backrest reclines and the armrests drop down. This means the chair takes up minimal space when folded. The backrest, seat pan and armrests are all retractable. The seat pan has an inertia-sensitive folding mechanism.
This rocker system means there is zero wear and tear sustained.
This is superior to spring or jack folding mechanisms which eventually wear out.
The Pop'Up folding/unfolding system is also extremely quiet.
Chairs are covered with fabric (French fire classification: M1).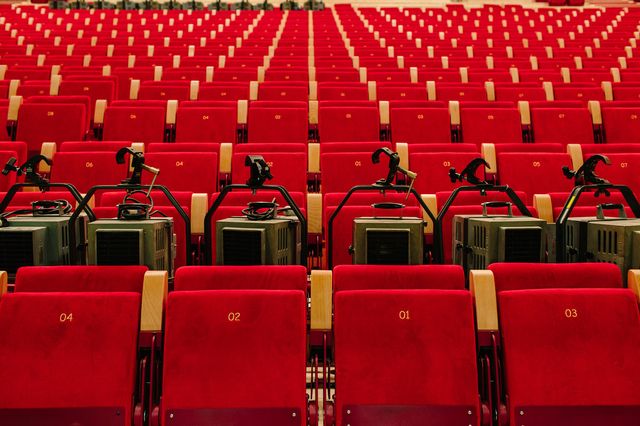 History of the Pop'Up seat
Are you looking for a seat that takes up minimal space but is just as comfortable as a fixed-seat chair? 
The  POP'UP  chair could be the answer.   
In the world of cinema and advertising, the term "POS pop-up" refers to advertising that unfolds automatically when it opens.
 We took this concept as a starting point and adapted it to an auditorium setting.
The product of our invention is this chair, unmatched anywhere else, which takes up very little space but is perfect for projections and performances.
When the spectator goes to sit down, the POP'UP system is activated and the backrest reclines. This allows the chair to have a larger back space. The armrests are lowered as the seat unfolds.