Klap
A RELIABLE OPTION WHICH HAS PROVED TO BE HIGHLY POPULAR SINCE BEING CREATED BY OUR COMPANY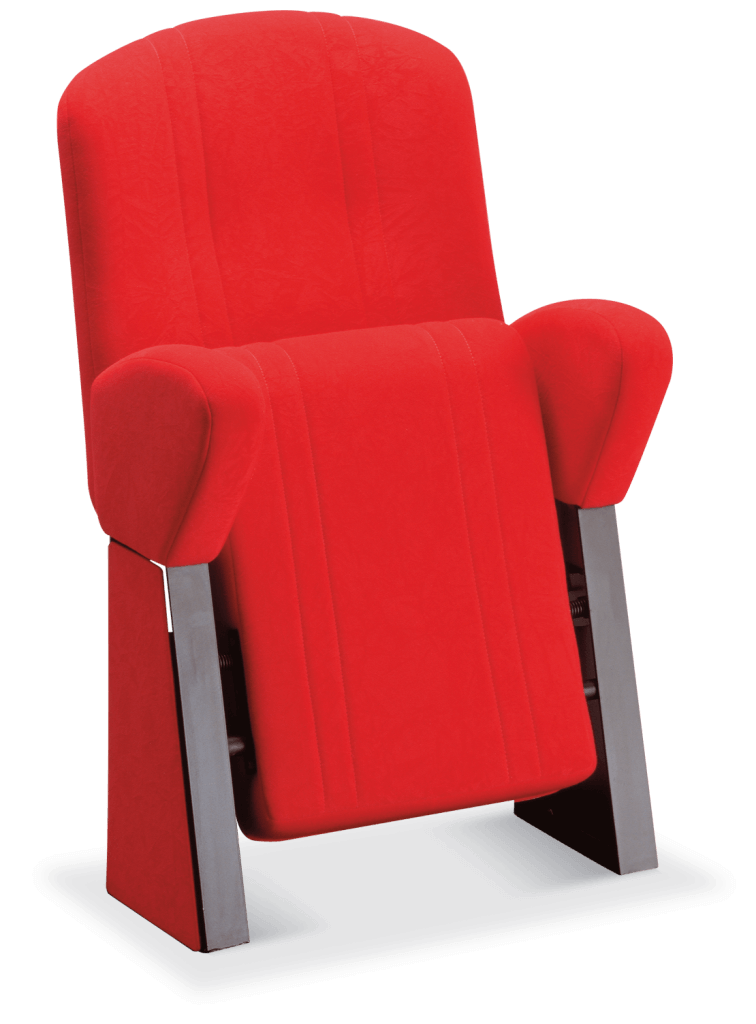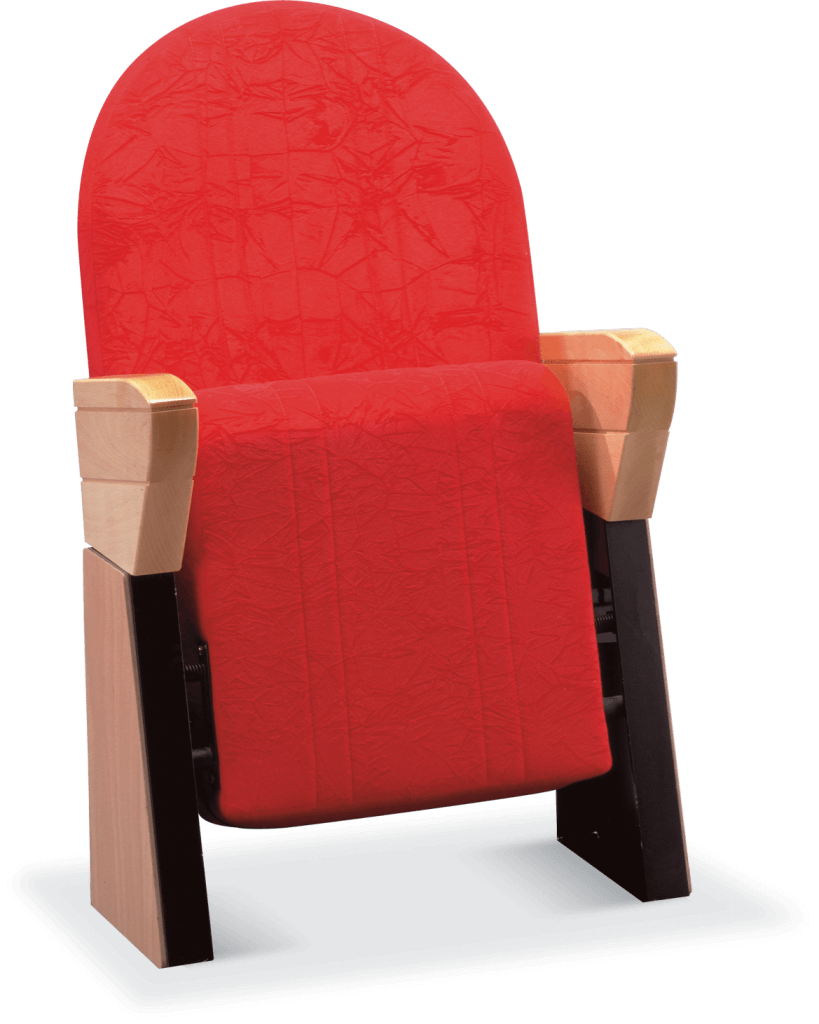 Klap Mathis
Spring-loaded seat

Fully customizable

Plain colour or pattern velvet
An adapted seat height for a great comfort
By choosing this range of seat you opt for a solid value which proved itself since the company's founding.
The KLAP model is an extremely comfortable seat, benefiting from a very developed technicality and a simple assembly.
The lateral leg is adapted to the bleachers or to the slope
the spring-loaded automatic elevating seat is covered on wood and foam of high density
Seat is manufactured with a fabric covering classified B for fire resistance (European classification)
The covers are fitted with zippers along the seat and the backrest
seat has a maximum total height of 95 cm, an adapted seat height for a great comfort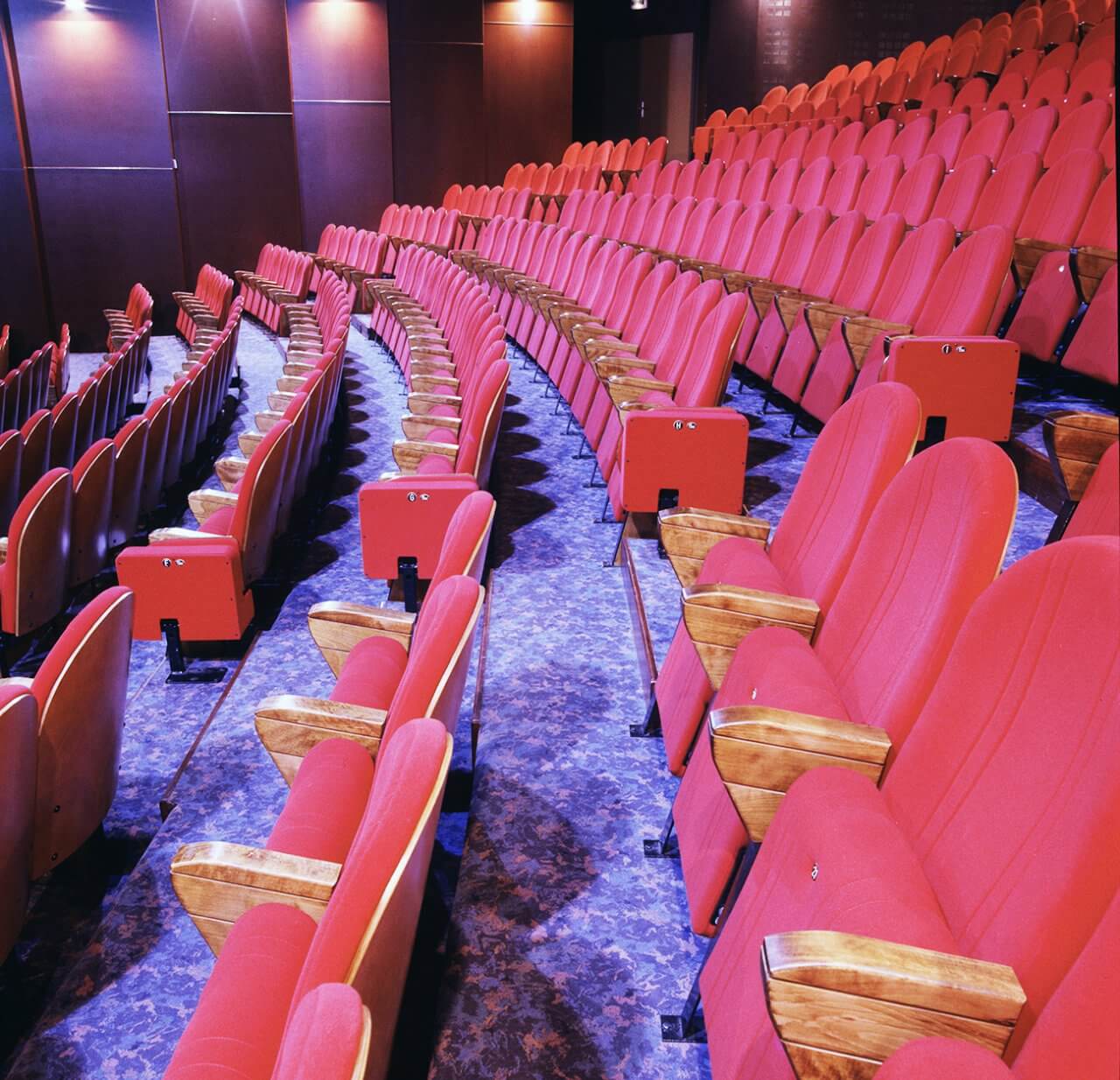 THE METALWORK CARRIES A 10-YEAR GUARANTEE:
The base consists of two side feet, making it particularly well suited to curved rooms.
Plain or colour-printed polyester covers can be chosen from the range.
Quilted covers for seat pan and backrest
Curved, ergonomic backrest.
Armrest is shared between two chairs.
Folding seat pan.
Metal base.