FK>30
USES JACK FOLDING MECHANISM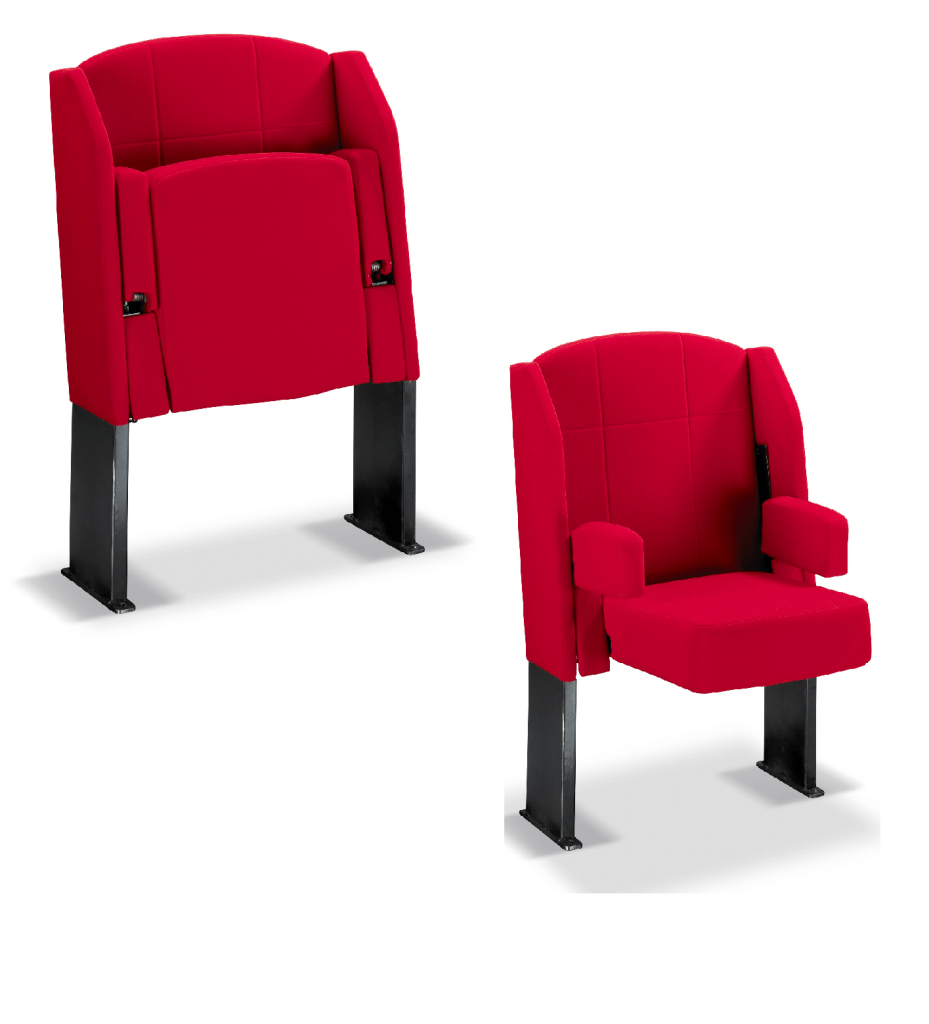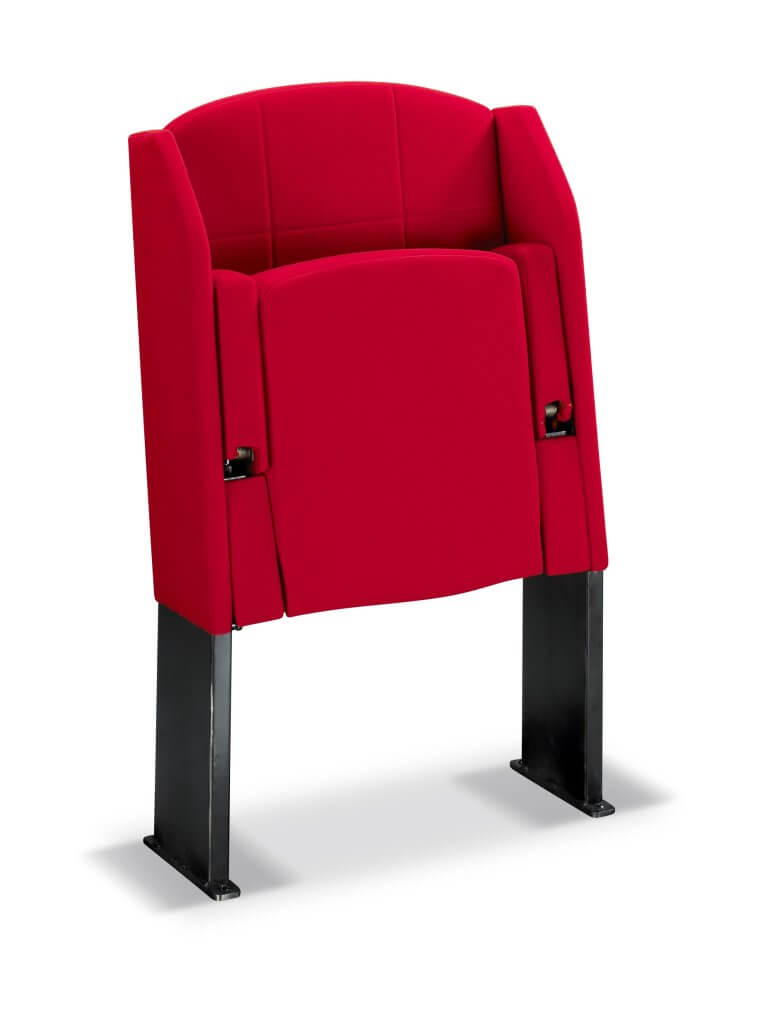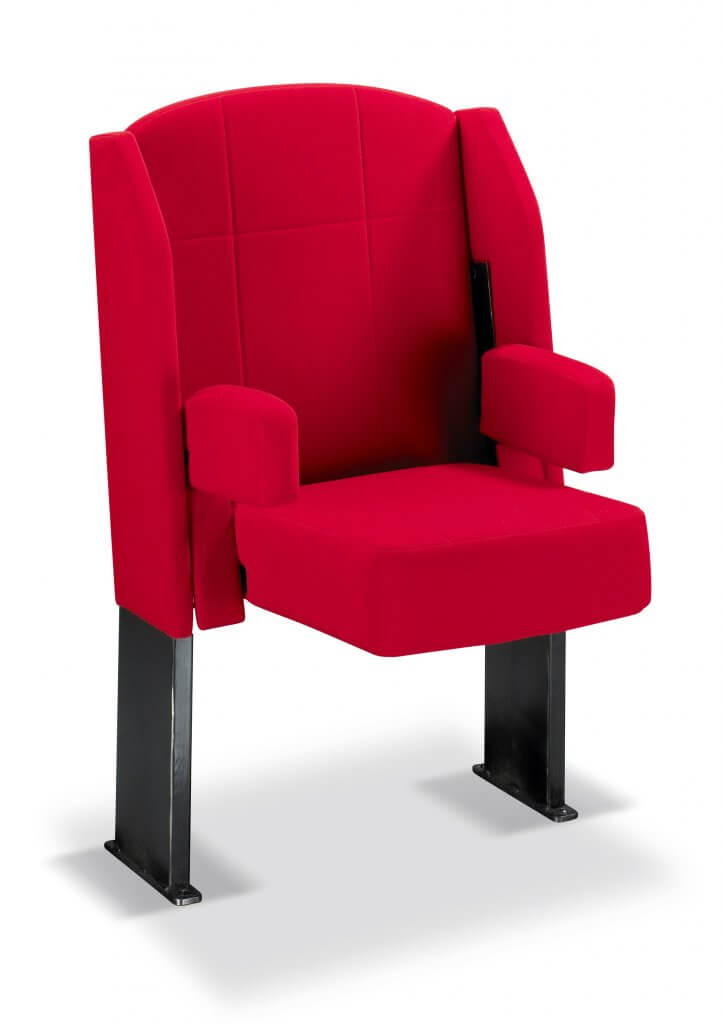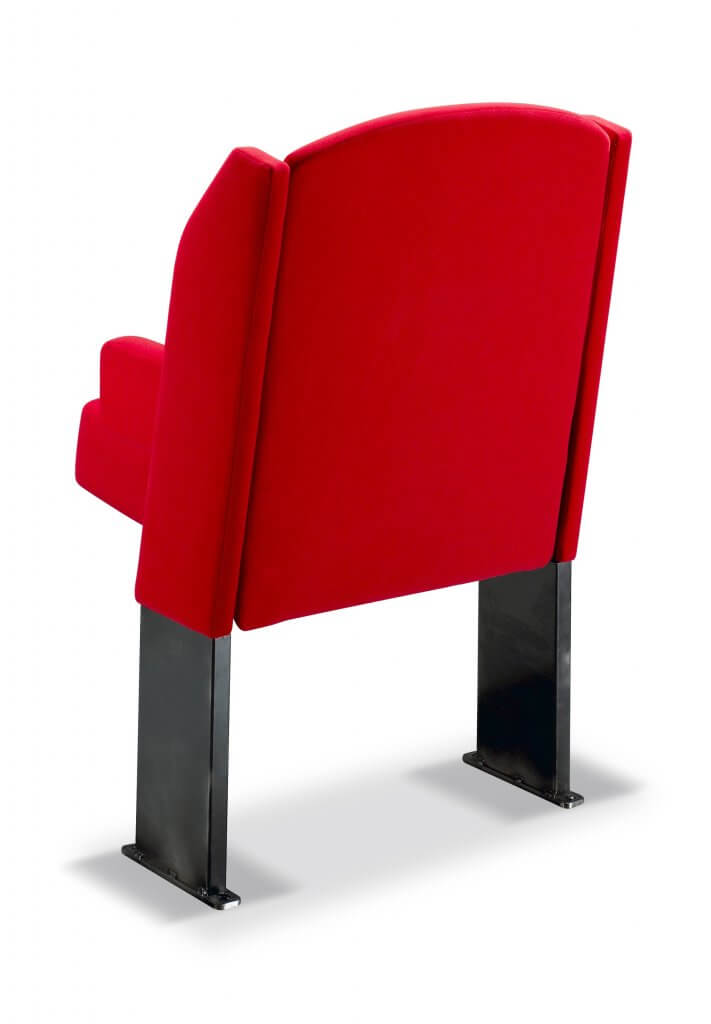 Fully customizable

Plain colour or pattern velvet
An extremely comfortable chair
This is the very latest addition to our theatre seating range. Because this chair is ultra-streamlined and has retractable seat pan and armrests, it is very space efficient.
Its pared-down, elegant lines and delicate proportions make it a welcome addition to any theater.
The metalwork carries a 10-year guarantee and is made in France.
Plain or colour-printed polyester covers can be chosen from the range.
Quilted covers for seat pan and backrest
Curved, ergonomic backrest.
Armrest is shared between two chairs.
Folding seat pan.
Metal base.