FK>10
A TOUCH OF ORIGINALITY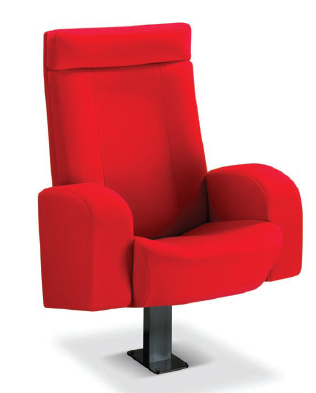 Fixed seat

⁻ Fully customizable

Plain or colour-printed polyester cover
HANDY REMOVABLE HEADREST
We combined all our expertise to bring you this creative design, a higher-quality option for your auditorium cinema.
The chair combines stylised shapes with a meticulous finish. A handy removable headrest ensures impeccable hygiene.
Plain or colour-printed polyester covers can be chosen from the range. Quilted covers for seat pan and backrest Curved, ergonomic backrest. Armrest is shared between two chairs. Fixed seat pan. Central metal base. Optional polypropylene cup holder.