BACKWARDS-BENDING TRIBUNE CHAIR
SOPHISTICATED TECHNOLOGY AND EASY INSTALLATION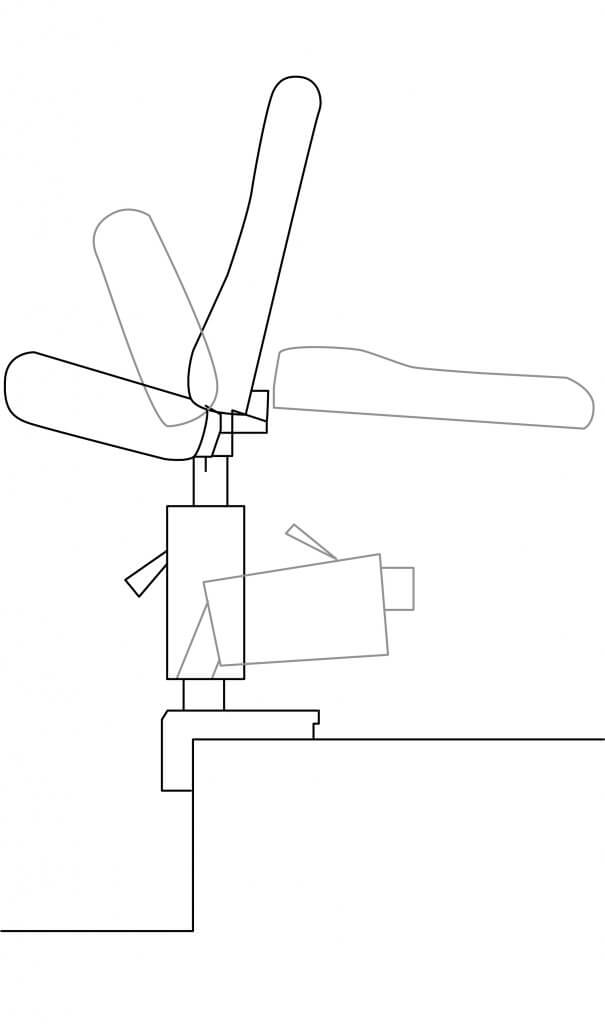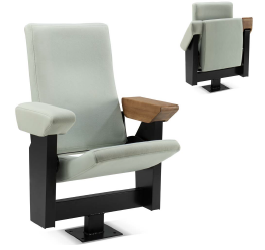 Pop'up seat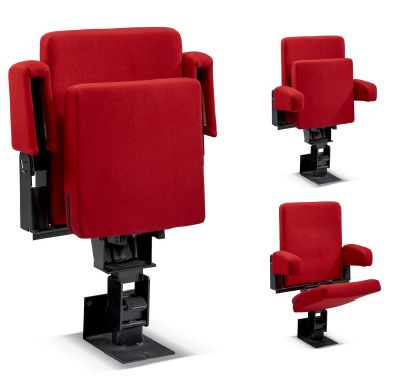 Leso-DT seat
Fully customizable

Fabric cover (French fire classification: M1).
AN EXTREMELY COMFORTABLE CHAIR
The model is on a base fixed to the terrace nosing. It bends backwards with one easy manœuvre carried out as the seat is closed. Seat pan folds automatically. This range features reliable seating which has proved to be highly popular since being created by our company.
Our grandstand chairs are extremely comfortable. They use very sophisticated technology and are easy to install. The metalwork carries a 10-year guarantee.
Pedestal base fits to slope or terraces. Chair bends forwards with one easy manœuvre.
The foldable seat pan is made of wood and high-density foam. If maintenance needs carrying out on the backrest, the seat pan or the spring, there is no need to fully dismantle the unit as this can be achieved simply by changing the box